Ovesta is a Finnish company manufacturing high quality custom communicating doors in the deep woods of eastern Finland. They supported me financially in the autumn of 2017.

Vision Fly Fishing is a Finnish fly fishing gear manufacturer. When I asked them back in 2014 if they could help me out with some gear, they responded: "Just tell us what ever you need."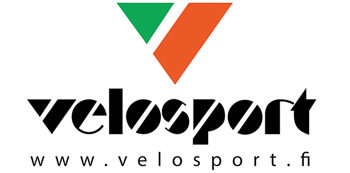 Velosport is a well known bicycles shop in Helsinki, Finland. Velosport helped me out by providing me a replacement pair of cycling shoes for a better than a fair price in 2016.

Thermarest is a camping mattress and gear manufacturer. Thermarest provided me their flagship camping mattress once my old came to the end of its life span in 2015.

Ortlieb is a manufacturer of water proof outdoor gear and bicycle bags and panniers. Ortlieb provided me their new bikepacking bags for the Americas.

Thomas Demesmaeker donated me a laptop in early 2017, which made creating this website possible. One of Thomas' projects is WhatFish, Identification Guide for iOS.

Ticket To The Moon, based in Bali where I lived over six months, provided me a hammock when I reached the island in 2016. I thought I could not sleep well in a hammock, but well, soon slept in it only.