Winter had arrived. Snow covered all the mountains around me and night time temperatures started to freeze solid all the unprotected water I had. Still I wasn't willing to change my route plan, which would take me up to the mountains. I was excited, but nervous. And for a good reason.
Winter is coming.
I slept two nights in an abandoned house in Cochrane, enjoying a full day a of relatively fast wifi and espressos in one of the cafes in town. I also met another bike tourer, the first in a month. A French guy had had enough of backpacking after nine months in South America and decided to try bike touring for the first time in his life in wintery Patagonia. Respect! Due to our different route choices and different travelling speeds we continued from Cochrane in different directions. He stayed on the Carratera Austral when I was heading up to the mountains close to the Argentinian border.
In the morning of my departure, nighttime temperatures dropped below 0°C and snow covered the mountains around Cochrane. The snow line was now at 500 metres and my route would take me to well above 1000 metres, even up to 1500m, if I decided so. On the Argentinian steppe I was not able to carry a thermos flask as I needed to have my big 2.5 litre Coke bottle under the frame triangle to maximise water carrying capacity. Now though, there was water everywhere along the route and there was no really need to carry much water at all. The 2.5 litre bottle was replaced by a 1 litre Thermos flask. For want of any better ideas for my other two water bottles , I filled one with cheap red wine and one with cheap rum. Having realised that I could cook with a campfire every night in this part of Chile, I bought full grain rice and lentils, in addition to my my usual staple of pasta. I was carrying a full load of food: 2kg of rice, 1kg of lentils, 2kg of pasta, 500ml of olive oil, 200g of powdered cheese, garlic, ginger, chili, an onion, 300g of salami, 1kg of biscuits, a bag of bread, spices, 250g of maté, two slices of cake, 750ml of rum and one litre of vino tinto. The route ahead of me could be hard, but at least I would eat and drink well.
When there is no need to carry any water, an opportunity to carry other refreshments opens up.
I would have one day of cycling toward Paso Raballo, before needing to make a decision. Option 1 was that I would cross to the Argentinian side and ride a recommended route north from Paso Raballo to Los Antigues, crossing back to Chile and Chile Chico, Ruta 41. Option 2, I would stay on the Chilean side and ride a hiking trail across the National Park of Lago Jeinimeni. In favour of Ruta 41 was the fact that it was an actual road. Against it was the fact that I would have a steep climb from 650m to 1500m in snow. If no cars had taken the road since the heavy snowfall, the climb could be challenging. In favour of the Lago Jeinimeni trail was lower altitude, two passes only up to 1100m, and possibly nicer views. Additionally, it would be 50km shorter. Against was the fact I would be on hiking trail, which would mean a lot of pushing of my bike and once I reached the snow, finding the trail could be tricky.
The road across Parque Patagonia is simply stunning.
Sitting by my campfire under the stars in Parque Patagonia, I let the wine and rum guide me. I had two stupid but equally exciting options to choose from. Whichever route I chose, I may be forced to to turn back to Cochrane anyway. I was carrying food for well over a week, so at least I could take my time up in the mountains if progress was slow, and if needed, return back to Cochrane if the routes were impassable. Lentil stew cooked on a fire for over 2 hours tasted great with red wine on a crisp, clear night. I rolled the two biggest stones from the fire pit to the porch of my tent before hitting the sack.
Wild camping and making a fire in Parque Patagonia are strictly forbidden. No people around and seeing only a couple of cars a day, I chose to camp in the best possible spot I found at sun set and made a fire in an old fire pit. Sorry Mr. Ranger, couldn't resist!
I reached the start of the trail up to the mountains to Lago Jeinimeni after midday. I fished the two rivers in the valley without success, and had lunch at the closed campsite. The snowy mountains looked dramatic and fascinating, why not to try to see them closer already today? I was impatient to get started with the challenge of crossing the mountain range and decided to try the route across the Lago Jeinimeni National Park simply because the head of the trail was there right in front of me. After just a half an hour of pushing my bike up the valley, I started to regret my decision. I had seen the profile of the route on my GPS, but now the apparently vertical section of trail in front of me made me dizzy. The trail climbed 150m vertical meters on a soft mountain face, zigzagging but still very steep. I felt at the same time terrified and excited for the challenge ahead.
Pushing and dragging my bike up the first steep section took one and half hours. Then I was able to ride a couple of hundreds meters before it was back to hike-a-biking again. The same pattern continued for the rest of the day: half the distance cycling on single track, 90 per cent of the time pushing. Even though the bike was loaded with food, I was able to enjoy a couple of nice short sections of smooth single track of the mountain face. At sunset I had progressed 7km during 4 hours on the move. I camped by a small suspension bridge on frozen ground and enjoyed the evening cooking, drinking the last of my wine and reading 'the Hungry Cyclist' by Tom Kevill-Davies. He would be proud of my current delicacies in Patagonia. I pitched my tent just 4 meters from the edge of a 10m deep canyon where the river was foaming. I made a mental note which direction I should avoid when waking up for a leak at night.
The rideable sections on the way up to the Lago Jeinimeni National Park were a lot of fun. Non-rideable sections hard work.
In the morning my rear tyre was empty and after searching for a while I found a thorn in the tyre. I warmed up the patch and tube by a campfire before glueing the patch on. Based on the condition of water in my water bladders, the night had been the coldest since leaving Ushuaia two months earlier. The sky was again blue and a little before midday the sun come up behind a mountain. Progress was relatively easy for the first few kilometres after the suspension bridge, where I camped, and I was able to stay on the bike most of the time even though the trail was partly snowy. The only other marks on the trail were puma footprints.
After three kilometres I reached the first steep section of the day. All went well until I had to lift my bike half a meter over a big rock on a 45 degree wall. It does not sound like a big deal, but a challenge it was. It was just the perfect shape and height to frustrate all attempts to get my bike over it without risking slipping a foot or losing my balance. It was good 30 metres down to the river in the bottom of the valley. Condors had noticed that I was in trouble and, hoping for an easy meal, circled 20m above me, ready to pick the bones of a skinny Finnish boy if I happened to lose my balance and ended up in the valley below. Eventually I got the bike over the obstacle and I laughed at one condor who was now sitting on a rock 30m away. Not today pal!
Fortunately the amount of snow on the trail was manageable. Occasionally I could even ride my bike.
At sunset I found an old cabin by a river and made an easy decision to sleep inside instead of camping on frozen snow. The roof and walls were full of holes and gaps, but for my needs it was close to perfect. Low temperatures guaranteed that it would not rain in, and any snowfall would be dry. Inside the refugio was a fire pit and the building was leaky enough that no chimney was needed. Sleeping on frozen mud did not appeal to me, so I built a raised platform from some wooden planks and stones inside the hut. Sleeping on my improvised bed I could see the stars blinking through the holes in the ceiling.
A refugio in the Lago Jeinimeni National Park, where I spent a night.
My third day in the park was as gorgeous as the three previous ones had been. Three sunny and calm days in Patagonia in a row, a new record? The snow had a crisp, sticky surface after a cold night, which made cycling as well as pushing the bike much easier during the chilly morning hours. Occasionally the trail went in the deep woods, sometimes it followed a rocky riverbed. I crossed the main river in the valley barefoot, trying to keep my footwear as dry as possible. The water was less than knee deep, but it was cold and the river was wide. When I reached the opposite bank I could barely feel my feet anymore. After a couple of cups of hot water and some gymnastics the feeling started to return. I started to really hope that I did not need to turn back and do this all again.
At 900 meters the trail was only sometimes visible as the snow was getting deeper. On the rocky slope I was guessing which directions the trail went and by trial and error kept moving in the right direction by my GPS. Just when progress became desperately slow and I kept constantly losing the trail, I saw a human footprint. Yippee! I was not the only fool to have been here! The footprints told me that the person had come from the direction I was heading. In 30cm deep snow I started to follow these two footprints, showing me where the trail was on the slope.
At over 900 metres snow started to be deep and the trail hard to find.
Two hours before sunset I reached the first pass of the route at 1030 metres in the woods. I was getting tired, the hard work of the previous days was starting to accumulate. Though I also felt that the bike was slowly getting lighter as the amount of food I was carrying decreased. A refugio marked on my map was 4km away, when the route started to go gently down. If the trail had been partly ridable on the way up, now it wasn't anymore. During only a couple of kilometres in the woods I must have dragged the bike over 100 fallen trees. Some laying on the forest floor, some one metre off the ground. Progress was slow and reaching the refugio before sunset started to look unlikely. I put my phone to blast some Finnish trash metal inside the bar bag to find a rhythm to progress faster.
Snowy trail meant slow progress at 1030m on top of the first pass.
I reached the far end of the forest just when the last beams of sun were still touching the peaks around Valle Hermosa. The valley floor was a boulder garden hundred of meters wide, which made cycling mostly impossible. With a fat bike, the river floor would be great fun, but with 2.5 inch wide tires it was faster to walk than ride. I walked to the middle of the valley and drank in the 360 degree views of snowy mountains and glaciers. Valle Hermosa, it was named, and for a reason.
Valle Hermosa was beautiful with snow capped mountains and all around me. Though the river bed was a rough ride without a fat bike. Numerous river crossing in sub zero temperatures slowed me down as well.
The refugio was less than 2km away, but the rivers, starting from a glacier in the end of the valley, cut across my route many times. At the first river crossing I walked back and forth for a while, trying to find a place where I could cross by cycling. Eventually I found one and rode in. Half way through I rode into a deeper spot, which I had failed to see in the darkening evening. I was now standing with my bike in the middle of the river, water nearly up to my knees. I could have changed to dry socks and sandals immediately, but decided to keep going with wet feet to the next river crossing. Now using my head torch, I found a better way to cross and as I didn't need to care if my feet got wet or not anymore, I was quickly on the other side. Trusting my GPS I navigated toward the refugio in the dark, pushing my bike on the dry riverbed.
After half an hour and two more river crossings I reached the spot were the refugio should have been. I wandered in the woods with my head torch, trying to find it. There were no refugio here. 'Perkele', I cursed maps.me, my minimalistic travel guide. There was another building on my map a kilometre away and I decided to check that out before pitching my tent. After getting my feet wet two more times I reached the Refugio Valle Hermosa. To my disappointment it was not a hut, but more like a partly enclosed shelter with a fireplace for cooking. Where there should have been a window was big hole. The center part of the roof was raised, letting the wind and snow come in when it rained. The floor was covered with small branches and leaves. I covered one window with two pieces of wood and another with my towel to keep pumas out of the shelter. My towel, as well as the outer layer of my clothing, which I had not been able to wash for five weeks, smelled so bad, that I was confident it would repel all predators from my humble campamento.
I guess I must have started to lose the feeling in my feet, as I failed to prioritise changing into dry shoes and socks. I collected firewood and water and got the fire going properly before removing my cycling shoes and wet socks. When I touched my feet I immediately regretted not tending to my feet sooner. I knew that there would probably not be a risk of a frost bite, but I could get sick, like I usually do after letting my feet cool down too much. I started a six hour project of warming my body up by the fire by drinking a lot of hot water, eating as much as I could, and keeping the fire big. When going to sleep at midnight I still had a burning sensation in my feet, luckily woke up to a new day feeling excellent. I had also managed to dry my shoes, socks, wool gaiters and cycling pants by the fire in the evening. All was well.
The refugio visitors' book showed that during the last two months there has been only three visits to the Refugio Valle Hermosa; the most recent on the night before I arrived. I made my own mark in the book saying: 'de sur, de bici'. From the south, by bicycle.
Morning in the Refugio Valle Hermosa. I was happy to being able to dry my sleeping bag by the fire in the morning.
Day four in the park started cold, but again sunny and calm by some miracle. The final challenge was ahead of me: a 1100m pass after which I would reach the more visited, and more accessible, part of the national park. I crossed the river five more times before following the trail up a steep mountain face,. This time I went barefoot, making sure to keep my cycling shoes and socks dry. I had an early start so the ice and snow on the trail was still hard and I had a little more grip to push my bike up the steep trail. The straight distance from the start of the climb to the pass is just over one kilometre, climbing from 860m to 1100m. It took me non-stop four hours to push, drag and carry my bike to the top of the pass. My offline Spotify playlist chose randomly songs from different time periods of my life and gave my mind something new to think about or remember after every 3-5 minutes. At the top of the pass around fifteen condors took advantage of the thermal updrafts , soaring high with the wind.
You can never see the top of the mountain before you stand on it. Finally the gradient eased off and soon I reached the pass of Gordón La Gloria. Slowly I realised that I had made it. I would make it through the park now for sure. Feeling dizzy from the work of the past four hours, I shouted as hard as I could into the cold air. I was standing on 10cm of snow, my feet cooling and slowly getting wetter, but it didn't matter. I had pulled it off. For me, this was the top of the world. I had done something that I was not sure was possible, but that I had decided to face head on just for sake of it. I had got through this bloody national park!
What took me four hours to go up took me 20 minutes to go down. The sunny north side of the mountain was cleared of snow and the trail was smooth. At Lago Verde, my last campsite in the park, I drank the last of my rum by a big campfire. I felt extremely satisfied and calm for the first time in a while. I had done something extremely challenging, even dangerous and foolish, but I had pulled through. I had pushed myself into the limit. I succeeded probably because I kept my head and somewhat managed the risks I took. I wouldn't do it again, but I had the time of my life. I felt strong again.
The ride to Chile Chico through the rest of the park was as easy as expected. I still did not see any people and ended up spending in total of five days with no human contact. I felt peaceful and happy when coasting down toward Chile Chico in the dark. I downloaded a couple of new movies from Netflix on my phone at the central square of the town, bought ingredients for a ton of sandwiches and camped in a beautiful spot a couple of kilometres outside the town. The night wind felt warm, my previous campsite had been 700m higher. I was in need of rest, more than I realised, and slept for fourteen hours. Several nights in a row.
The ride out from the National Park of Lago Jeinimeni after the second pass was easy.
A cruise down to Chile Chico was mostly downhill along the border river of Chile and Argentina.
The Route
If you are travelling light and you have big tires, this could actually be a decent summer route, if you do not mind pushing your bike more than riding it and feel comfortable on some steep mountain faces (both on and off the bike). With snow the route is extremely challenging and cannot be recommended. I rode my bike probably half the distance, but pushed it 90 percent of the time. If I had known what I was getting my self into I would not have done it. Ruta 41 on the Argentinian side is reportedly very nice too, and in hindsight probably much faster too. I suppose it should be also said that making camp fires is strictly prohibited and you should only camp at designated camp grounds in the park in Parque Patagonia and Parque National Lago Jeinimeni. Cycling in the park is probably prohibited too…
Help to keep the wheels spinning!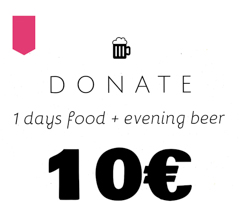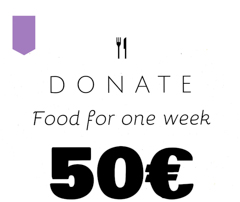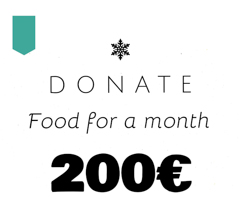 Want to donate a different amount or prefer to donate directly to my bank account? Click here.